Dental Tourism
Travel Photography From The Tribal Land of Chhattisgarh Chandrahasini Devi Temple
Chandrahasini Devi Temple of Chandrapur is one of the most famous temple in Chhattisgarh, Dedicated to Chandrahasini Maa in Janjgir-Champa district. It is an ancient temple of Goddess Devi with eight hands,situated on the bank of Mahanadi near by Raigarh City.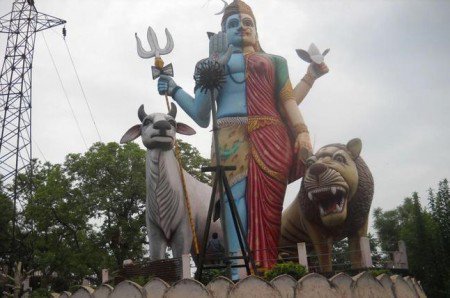 Mahamaya Temple Ratanpur
Mahamaya Temple of Ratanpur is temple dedicated to Goddess Lakshmi and Saraswati on National Highway 200 in Bilaspur district. Ratanpur town is popular as a religious center and the guardian of temple is considered to be Kalbhairva.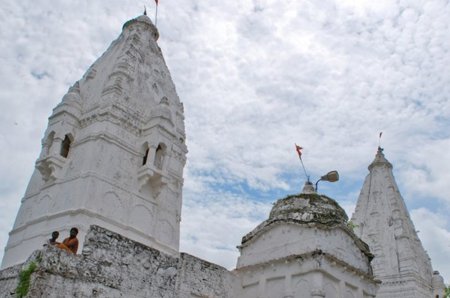 Bambleshwari Temple
The Maa Bamleshwari Devi Temple is one of the most famous high hilltop temples of India,situated on a 1,600 feet in Dongargarh. Bambleshwari Temple hill also has another tourists attraction as rope-way travel system, the only rope-way that has been set up in Chhattisgarh state.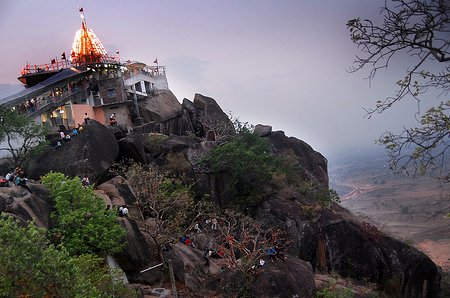 Danteshwari Temple
Maa Danteshwari Temple is temple dedicated to Goddess Danteshwari,situated at a distance of 84 km from the city of Jagdalpur in Dantewada. The ancient temple was built by the kings of Bastar and is one of the 52 Shakti Peethas spread across India,she is the Kuldevi of Bastar state.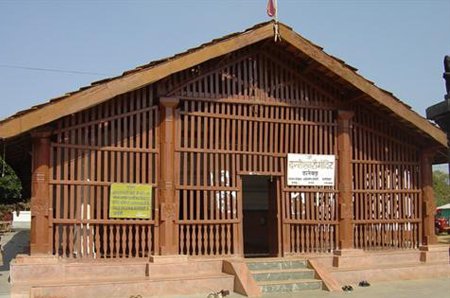 Chitrakot Waterfall
The Chitrakote Falls is the widest natural waterfall in India and often called the Niagara Falls of India,located on the Indravati River. Chitrakot Waterfall is one of the six waterfalls in India which is classified as a geo-heritage site and suitable for development of eco-tourism in Chhattisgarh.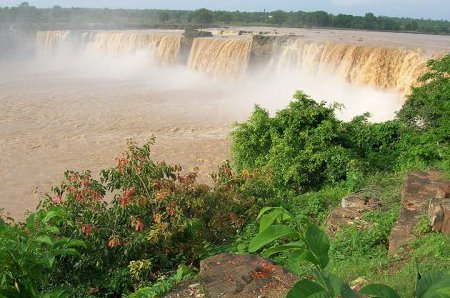 Kailash Kutumsar Caves
The Kailash Gufa and Kotumsar caves are located near a village of Kotumsar and one of the major attraction points for the people of Chhattisgarh. The caves was very much deep into Kanger Valley National Park around 35 km far from the city Jagdalpur.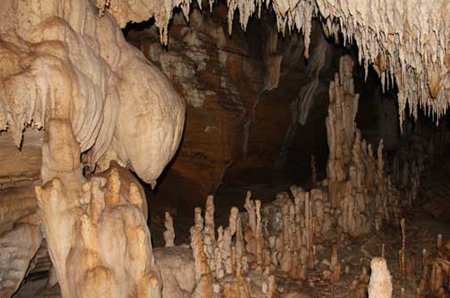 Bhoramdeo Temple
Bhoramdeo Temple dedicated to the Lord Shiva in Bhoramdeo is the main temple is the Bhoramdeo complex with the stone architectural features with erotic sculptures of Khajuraho temple and Konarak Sun Temple. The Bhoramdeao temple is an outstanding structure and a group of four brick-temples, known as Khajuraho of Chhattisgarh.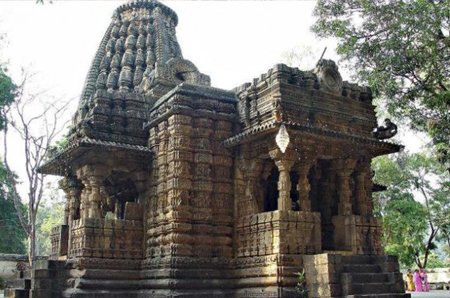 Sirpur Heritage Site
Sirpur is ancient and historical heritage site in Mahasamund district on the banks of the river Mahanadi. The town of Sirpur is known for Laxman Temple considered as one of the finest brick temples of India,Gandheshwar Temple,Ram temple and Baleshwar Mahadev temple.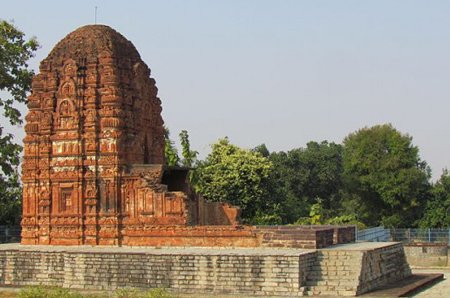 Indravati National Park
Indravati National Park is one of the largest national park in India and home to one of the last populations of rare wild buffalo in Chhattisgarh. The Park derives its name from the Indravati River and the finest and most famous wildlife parks of Chhattisgarh.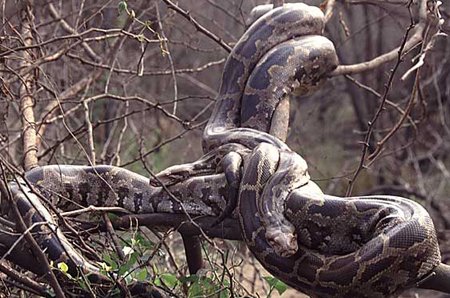 Achanakmar Wildlife Sanctuary
The Achanakmar wildlife sanctuary is houses a number of endangered birds and animal species including Spotted deer, Indian leopards, Bengal wild tigers and wild India bison. Tiger Reserve of Achanakmar is part of Bilaspur Forest Division and easily approachable from Belgahna and Pendra Road.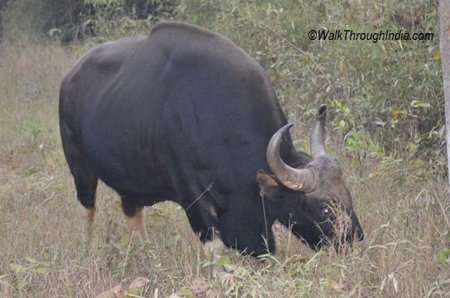 Teerathgarh Falls
The Teerathgarh Falls is a block type waterfall on the Kanger River at Kanger Ghati in Bastar district. Teerathgarh waterfall most popular waterfall in Chhattisgarh along with near by places Kutumsar Caves and Kailash Gufa in Kanger Ghati National Park.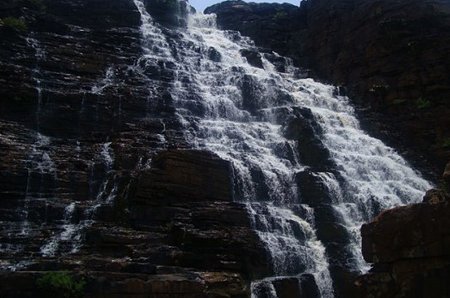 Bhuteshwar Shivaling
Bhuteswar mahadev temple shivling is world's biggest natural shivling, located in Chhattisgarh and said to increasing every year by 6 to 8 inches. The Bhuteshwar Shivling is one such site in India with biggest natural rock shivling, Shivling at Ziro in Arunachal Pradesh being other.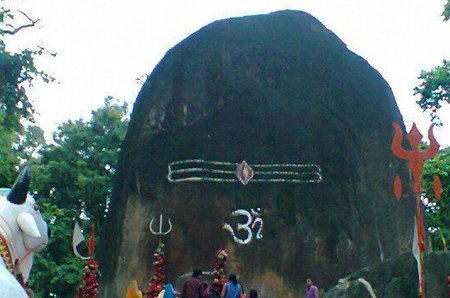 Kanker Palace
The region of Kanker and Bastar, situated in the dense tropical forestlands of Central India. This place is very renowned for its royal palace,tribal villages and the deep forests. Some section of the palace is being converted into a hotel as Kanker Palace Heritage.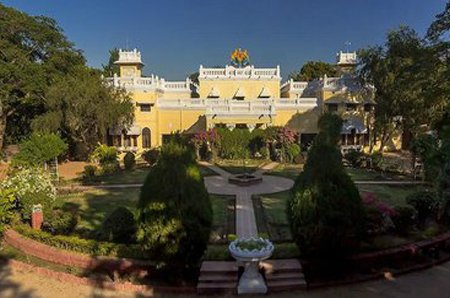 Kunkuri Church
Maha Girja Ghar of Kunkuri also known as Cathedral of Our Lady of the Rosary is Asia's second largest Catholic church in terms of sitting capacity. The Cathedral of Our Lady of the Rosary of Jashpur is located at Kunkuri, about 40 km from Jashpur Nagar.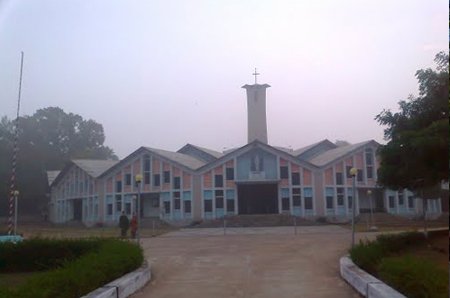 Ghatarani Waterfall Temple
Jatmai Ghata rani is very famous picnic spot near Raipur, Located in the South East Highlands of Chhattisgarh. Ghatarani waterfall and Maa Durga Temple is one of the best place to visit in capital city of Raipur.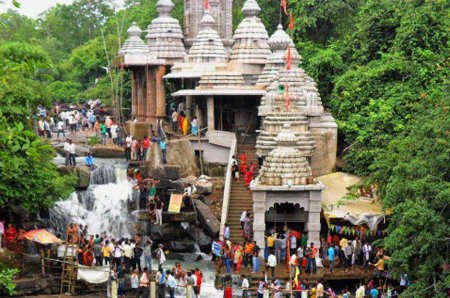 Chirmiri Hill Station
Chirmiri is a very beautiful hill station and green city of Chhattisgarh state,The small railway station has a direct rail link with Bilaspur. The region is renowned for Lord Jagannath Temple,Amrit Dhara waterfalls,Hasdeo River and Maha Maya Temple in Ratanpur.